Welcome to Harmony
A sanctuary for health, well-being and freedom
Dr Susan is now here and ready to expand and serve this amazing community with love and joy. This rich and clarifying work is available to you, your family and friends in a caring and healthy setting today. Please peruse this site for more information about Network Care, Dr. Susan and how you can begin or continue to work with her in the world of waking up your spine and life.
Specializing in Network Spinal Analysis (NSA), Somato Respiratory Integration (SRI), this work is designed to improve the quality of people's lives and health, while empowering them to live consciously into the highest possibilities that life offers.
Complimentary wellness workshops, events, and additional private and group classes are also available.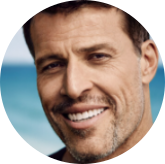 "Network Spinal Analysis and Somato-Respiratory Integration, Donny Epstein's revolutionary methodologies, are amongst the most powerful sources of personal transformation I have ever experienced or seen. They produce embodied and empowered strategies that are both sustainable and enjoyable for enhanced human resourcefulness and wellness. I am stronger, more inspired, creative, and healthy because of this work. It has personally and professionally helped me to maximize my ability to contribute to others."  TONY ROBBINS - motivational speaker
Here is what practice members and colleagues say about Network Care and Dr. Susan
"Dr. Susan Gullion is a wonderful practitioner of Network Chiropractic, but, more than that, she is a compassionate healer and a gifted professional. I couldn't recommend her more highly!"
Dr. David K Banner
Professor of Leadership and Organizational Change
Walden University
"Whenever I am with Susan, I am reminded and reconnected with the truth of who I am, and the truth of universal love, the foundation from which all growth and healing springs. My family and I have been so privileged to be cared for and supported by Susan for all these years.
Jennelle Thimmesch
Practice member, amazing mother, gifted massage therapist, organic farmer
Susan is a sensitive, gentle and intuitive practitioner. Her attention, energy and patience are invaluable to bringing awareness to what is happening in my body in any given moment, from the very subtle to the very obvious. After a session, I feel more connected and free. Thank you
Susan for your loving care! ~ Jean W.
I have had the pleasure of knowing Dr. Susan for 15 years. She is an intuitive practitioner who facilitates open communication to occur within one's self to discover, at the same time encouraging growth for change. I am so passionate about the NSA (Network Spinal Analysis) as well as SRI (Somato Respiratory Integration), I highly recommend this work it has vastly improved my life!
~ Maureen H.
"Dr. Susan is one of the best out there! I have the pleasure of knowing her as my colleague for the past 20 years and I highly recommend her."
Dr. Robyn Graber Inner Sage Healing Arts Center
Susan Gullion is a supremely masterful practitioner of Network Spinal Analysis, the healing modality for a quantum age. I have thrived under her accomplished healing artistry for over two decades.
William Motlong, PhD
"I love the gentle healing of Network Chiropractic and the combination of Somato Respiratory Integration aided my body in healing on a deep and meaningful level. I love working with Susan, her compassion and gift for healing has enriched my life in many profound ways. Give yourself, your spirit and your body (the only one you have) the amazing gift of healing work with Dr. Susan, you will be forever grateful that you did."
Heidi N., practice member, healer and body worker